Today I'm going to introduce one free Best Unicode Converter –  A tool to convert most noteworthy ISFOC (ML-TT Karthika, Revathi) Malayalam Fonts to Unicode Malayalam .
The most annoying thing a Developer, Designer or Content editors etc. is the font Compatibility Issues. According to the current (2017) edition of Ethnologue, there are 7,099 languages in the world today. About a third of them are endangered, many of which have fewer than 1,000 speakers. Just 23 languages cover half the world's population. Each language has custom fonts that support the desktop as well as Mobile's.
To make fonts compatible with Text editors. There are lots of Unicode Converter Available in the market.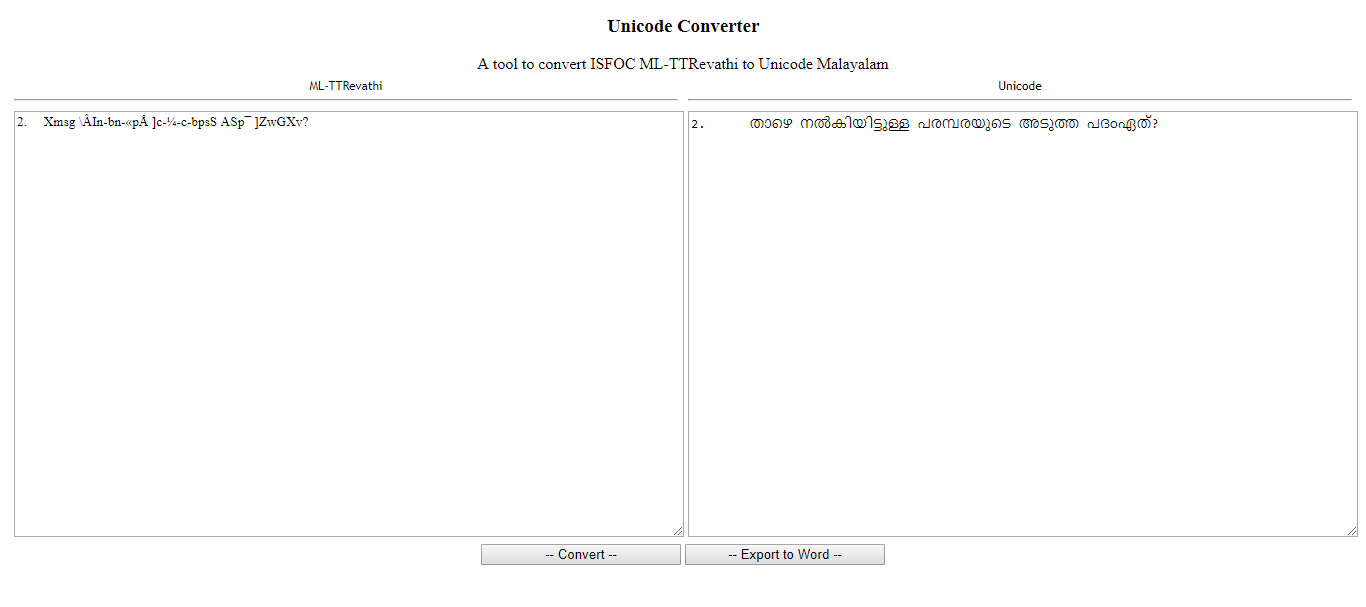 Tool Link  : http://lsgkerala.gov.in/unicode/Default.aspx