In this tutorial, we are going to learn How to make a hyperlink in IE webpage to be open in Google Chrome or Firefox.
First Copy below code for Google Chrome
<!DOCTYPE html PUBLIC "-//W3C//DTD HTML 4.01//EN" "http://www.w3.org/TR/html4/strict.dtd">
<html lang="en">
<head>
  <title>Tutorial slides</title>
  <hta:application applicationname="Tutorialslides" scroll="yes" singleinstance="yes">
  <script type="text/javascript">
  function openURL()
  {
      var shell = new ActiveXObject("WScript.Shell");
      shell.run("Chrome http://www.google.com");
  }
  </script>
</head>
<body>


<input type="button" onclick="openURL()" value="Open Google in Chrome">


</body>
</html>
First Copy below code for Firefox
<!DOCTYPE html PUBLIC "-//W3C//DTD HTML 4.01//EN" "http://www.w3.org/TR/html4/strict.dtd">
<html lang="en">
<head>
  <title>Tutorialslides.com</title>
  <hta:application applicationname="Tutorialslides.com" scroll="yes" singleinstance="yes">
  <script type="text/javascript">
  function openURL()
  {
      var shell = new ActiveXObject("WScript.Shell");
      shell.run("Firefox http://www.google.com");
  }
  </script>
</head>
<body>


<input type="button" onclick="openURL()" value="Open Google in Firefox">


</body>
</html>
 


Output:

Give Permission: Allow Blocked Content

Give Permission: Press "Yes"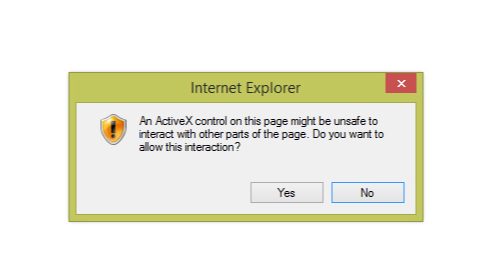 Now it will open in "Google Chrome".
Other Alternative For IOS.
Google has official documentation on the Chrome iOS app's URI scheme on its developer website.
Simply replace withhttpgooglechrome and withhttpsgooglechromes. This means:
http://www.google.com/ becomes googlechrome://www.Tutorialslides.com/
https://apple.stackexchange.com/ becomes googlechromes://appsfruit.com/
Previously, it supported an x-callback-url of.googlechrome-x-callback:// This allowed the calling app to indicate its name and URI scheme to Chrome, which would show a back button in the address bar that closes the tab and invokes the specified URI. This feature was removed a few years ago when iOS 9 added the "Back to …" button in the status bar (but the URI scheme still works).